World Music and Dance Education- CIRCUS ARTS- Performances & Workshops - Festivals- School Assemblies- Private Lessons & Group Lessons- Special Events- International Tours- Study Abroad- Drum Repair- Fair Trade World Drum Market- Children's Books and more!
The Slyboots School is an internationally touring enterprise, created in Buffalo, NY, dedicated to promoting positive social change through cultural arts education and performance.  Our mission is to educate, entertain and inspire.  To bring the world together, on the sly.  Slyboots now has several bases of operation including 3 locations in the Buffalo area; 
The Slyboots Drum Dojo in East Aurora, NY 
The Slyboots School at Artpark in Lewiston 
Slyboots at Sol Rise in Buffalo, NY.  

Outside of the WNY region Slyboots has several dojos and drum clubs where Slyboots artists reside, teach and tour annually.  These dojos include; Slyboots OBX, North Carolina, Green Mountain Slyboots in Bennington, Vermont and Rocky Mountain Slyboots in Denver, Colorado.
The Slyboots Circus is the premier performing ensemble at the Slyboots School which features music and dance from around the world, story telling, puppetry and circus arts to captivate and excite audiences around the world.  The Slyboots Circus specializes in performances, workshops, festivals, school assemblies, lecture demonstrations and celebrations of all shapes and sizes.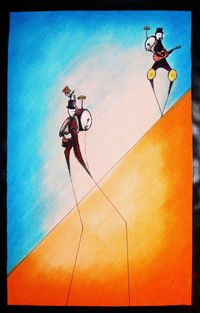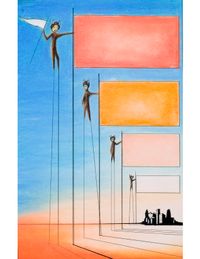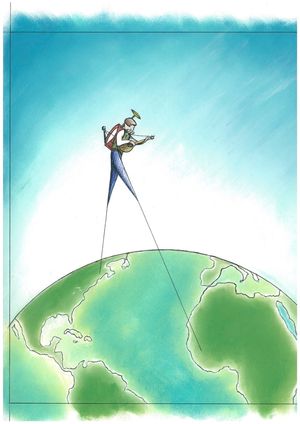 An interactive showcase of music and dance from around the world driven by Trickster Narratives that unite us
"Slyboots" the trickster, is the protagonist and narrator of our show.  Sometimes depicted as a stilt-walking one-man-band puppet, Slyboots must seek out the help of renowned cultural tricksters like Kwaku Anansi, Koko Pelli and Br'er Rabbit and others to save Music and bring the world into harmony.  Through these adventures, patrons learn about music, dance, stories and cultures from around the world.  As charged by "Mother Moon" and "Father Time", Slyboots is tasked with the quest of teaching music to nature in an age where listening has become a lost art and the seemingly insurmountable challenges of pollution, climate change and extinction threaten to destroy nature.  
The "Trickster" is an archetype that surfaces in many cultural and religious stories. Each trickster is unique to its own culture, but all tricksters are bound by certain characteristics no matter what religion they show up in. 
Carl Jung's explanation for the archetypes that surface in cultural and religious literature is that they are the product of what he calls the collective unconsciousness. That thread of consciousness connects all human beings and cultures around the world. 
Yet it is not visible to the naked eye, one must look for the signs of it by researching cultures who are long gone and comparing them to each other and our own. Studying it reminds us that all humans are bound together by a common source.