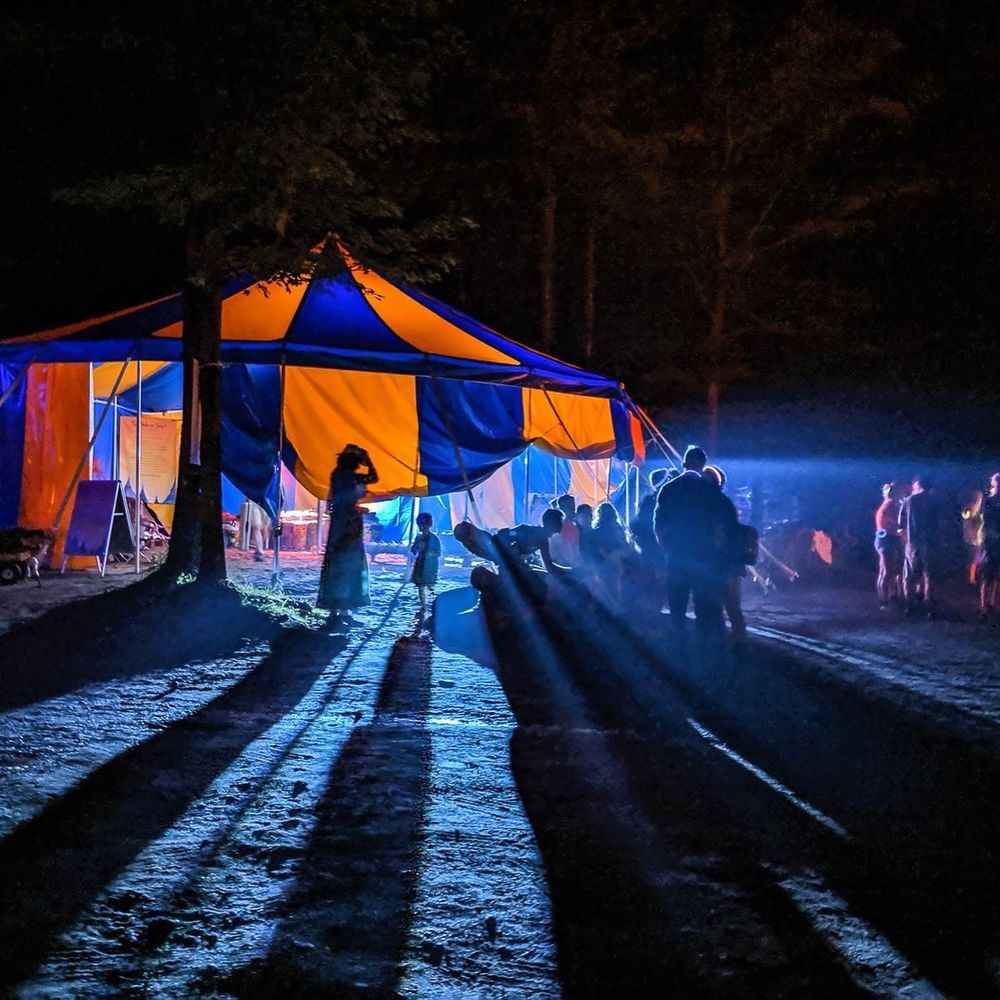 Promoting positive social change through cultural arts education and performance.
Bringing the world together, on the sly
World Music and Dance- CIRCUS ARTS- Performances & Workshops - Festivals- School Assemblies- Private Lessons & Group Lessons- Special Events- International Tours- Study Abroad- Drum Repair- Fair Trade World Drum Market- Children's Books and more!
The Slyboots School is an internationally touring enterprise, created in Buffalo, NY, dedicated to promoting positive social change through cultural arts education and performance.  Our mission is to educate, entertain and inspire.  To bring the world together, on the sly.  Slyboots now has several bases of operation including 3 locations in the Buffalo area; The Slyboots Downtown Dojo, The Slyboots School at Artpark in Lewiston and the Slyboots HQ in West Falls, NY.  Outside of the WNY region Slyboots has several dojos and drum clubs where Slyboots artists reside, teach and tour annually.  These dojos include; Slyboots OBX, North Carolina, Green Mountain Slyboots in Bennington, Vermont and Rocky Mountain Slyboots in Denver, Colorado.
The Slyboots Circus is the premier performing ensemble at the Slyboots School which features music and dance from around the world, story telling, puppetry and circus arts to captivate and excite audiences around the world.  The Slyboots Circus specializes in performances, workshops, festivals, school assemblies, lecture demonstrations and celebrations of all shapes and sizes.
A BRIEF HISTORY OF SLYBOOTS
The Slyboots School of Music, Art & Dance was created in 2005 by Griffin Brady. Several key collaborators included Ghanian master musician, Bernard Woma and Fredonia based artists, On the Sy; Andrew Moore, Mike Sisto, Dave Guilford, Scotty Bye, Kyl Carrigan, Kengo Yamada, Brian DeAngelo, Joe Glarner and Jon Ham. 
Since that time Slyboots has become renowned for their work in schools across the country, weekly drum and dance community classes, international tours and event production. 
In 2005, the first annual Slyfest took place in Fredonia, NY at the Sly farm.  "3 Sweet Day's" of celebration, music, art and dance.  The Slyfarm hosted this homegrown fest for 3 years before growing into its new home; the Northfork Music Park in Warsaw, NY in 2008.  
 
Also in 2008 Slyboots hosted The Saakumu Dance Troupe from Ghana, West Africa for their first ever tour in the US; traveling to colleges, universities and schools and clubs all over the country- performing 99 shows in 49 days.  
Whenever the group had downtime they made home at Slyboots HQ and would serve as the resident dance company at the Slyboots School, providing drum and dance workshops and special events. This first tour set the stage for 10 more years of expanding tours, festivals and community programs all over the country.  Slyboots began hosting the Adventure Abroad program in 2010 bringing American students to the Dagara Music Center in Ghana, West Africa.  This soon became an annual trip until the pandemic shut the world down.
While on tour with Saakumu, Griffin and Bernard Woma met a remarkable Ghanaian artist who was recommended to assist Saakumu with their rigorous tour schedule, often having to be 2 or 3 places at once.  Eric Borketey Ansuade, the "one man circus" blew everyone away.
Eric Ansuade is an internationally acclaimed and award winning dancer. He received a scholarship to Wuqiao Acrobatic Art School, one of China's most prestigious schools for acrobatics and circus.  There he mastered the art of contortion, fire
eating, juggling, spinning bowls, hat tricks, unicycle and gymnastics.
In 2011 Eric moved to Buffalo to become the resident dance instructor at the Slyboots school.  
The same year, the world renowned Djembe master, Mohamed Diaby of Guinea, West Africa became the resident drummer at the Slyboots School and together with Bernard Woma, Saakumu and On the Sly; the Slyboots Circus was born.  
Eric served as the chief choreographer and star of the Slyboots Circus in addition to his touring efforts with Saakumu.  
 
The Buffalo drumming community welcomed Slyboots with open arms and many extraordinary collaborations, workshops and clinics began to shake things up at the newly established Slyboots HQ at 350 Ellicott Street in Buffalo, NY.  
Notable among these collaborations Include the cast of the off Broadway hit Fela!, Senegalese master drummers Alasane Sarr, Baba Raymond and Baba M'baye and Nigerian-American artist Jamil Kasumu of Ade Djembefola, Ringo Brill, Tiffany Nicely, Bob Accruso, John Bacon, David 'Teaspoon' Hulett, David the Waz Wasik, Ravi Padmanabha, Jamie Sunshine, Matt Aubeuf, Ryan Campbell, Brian DeAngelo and many more.  
The Griffis Sculpture Park welcomed Slyfest 7 to its iconic venue in 2011 and Slyboots began running a summer camp on the grounds.  In 2014 Griffis Sculpture Park hosted its last Slyfest featuring Kaki King, The Slyboots Circus featuring Bernard Woma, Mohamed Diaby, Erico Ansuade and many more.  This event opened the door for the now annual Griffis Sculpture Park Summer Festival where Slyboots remains a key collaborator.  
 
Slyfest 11 & 12 featuring Slyboots Circus, Cyro Baptista, Toubab Krewe, Arthur Lipner, DJ Logic with Eric Crittenden, Mike Dillon and many more took place at the Great Blue Heron where the Slyboots Circus found a new home, returning annually for summer camps and festivals.  On February 4, 2016, Cormac James Brady was born and became the youngest performing member of the Slyboots Circus. 
On February 1, 2017 Slyboots founder, Griffin Brady lost his mother, Billie Crandall Brady to cancer.  Griffin decided it was time to give Slyfest a break.  During this time Griffin continued to tour with Bernard Woma and the SAAKUMU Dance Troupe and the Slyboots Circus until his mentor, teacher, working partner and Slyboots co-founder, Bernard Woma died on April 27th, 2018.
In 2019 Griffin and his wife Pamela welcomed a beautiful baby girl into the world, Gwendolyn Billie Brady who quickly became the second youngest performer in the circus.  Shortly after, Griffin purchased the Slyboots Circus Tent which allowed Slyboots to bring an element of Slyfest to a wider audience through collaborative efforts with Julie Rockcastle at the Great Blue Heron Music Festival, Tyler Wescott at Folkfaces Fest, Jeremy Lane at Estival Festival, Robby Takak at Music is Art, Ricardo Rivera at The Blueberry Treehouse Farm, Bill Panzica at The West Falls Center for the Arts and Sonia Kozlova at Artpark. 
Enter the Grand Pandemic Pause.
No tours. No travel.
In 2020 Slyboots opens the Downtown Dojo at 700 main street and Slyboots HQ in West Falls, NY. In 2021 Slyboots Drum Clubs and dojos are established in well established Slyboots communities in OBX, North Carolina, Bennington, Vermont and Denver, Colorado.  
In 2022 Griffin launched The Bernard Woma Dagara Music Center USA 501(c)3 to carry on the work of his late mentor, master musician Bernard Woma.
The Slyboots School at Artpark is scheduled to open in 2023 where Griffin will also serve as a technical program director for world music, circus and cultural programs, events and festivals.  
ARTPARK is a park and a cultural institution located on the Niagara Gorge, USA. Established in 1974, Artpark is a collaboration between the New York State Parks and the cultural nonprofit institution Artpark & Company.
Artpark is currently programmed and managed by an independent nonprofit Artpark & Co. and is widely regarded as a summer outdoor music venue ranked one of the top 100 Amphitheaters Worldwide by Pollstar.  Artpark delivers 150+ events attended by 150,000+  visitors, on 150+ acres of land over 110 days of summer.  Ninety of these events are community & family programs delivered to over 50,000+ people at low or no cost.   Artpark & Co. programming delivers $13-Mil in estimated annual economic impact on the community.
The next Slyboots Adventure Abroad to Ghana is set to take place in August of 2023.