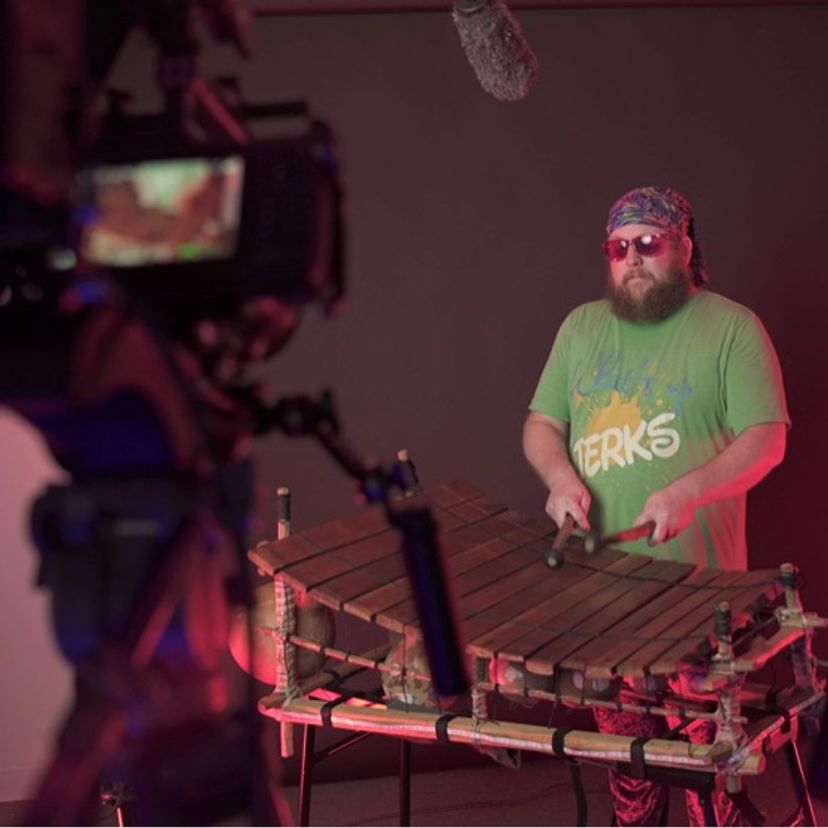 The one and only Jon ham
Chief of Rocky Mountain Slyboots
Jon Ham is a Denver based multi-instrumentalist performer and educator.  In 2002, Jon met Griffin and became a regularly featured member of On the Sly and later SLYKUMU and the Slyboots Circus.  Jon began studying the Gyil (West African xylophone) with Griffin in 2011 and helped to launch the SLYKUMU Rocky Mountain Tours.  Through Jon's considerable efforts, Rocky Mountain Slyboots has annually hosted artist residencies for Bernard Woma and the SAAKUMU Dance Troupe of Ghana, West Africa, On the Sly, SLYKUMU and the Slyboots Circus.
Jon can be found performing as; "The One and Only Jon Ham"
The One And Only Jon Ham's musical style is the sum of all the various musical styles he's enjoyed listening to and performing throughout his life.  
Growing up listening to They Might Be Giants, Hall & Oates, Steely Dan, and Anthrax; then getting more into The Grateful Dead, Herbie Hancock, Medeski Martin & Wood, The Talking Heads, Parliament, and Stevie Ray Vaughn; and even further down the line finding a love of Umphrey's McGee, The Slip, Frank Zappa, Freekbass, That One Guy, LCD Soundsystem, Andy Frasco & The UN, and MonoNeon; along with a mellow side affair with Beck, Nick Drake, Brad Barr, Claude Debussy, and Brian Eno.
This wide range of influences is reflected in the diverse genres of Jon's original songs and performing styles.  Some songs stick to one of the styles of one of his heroes, while some mix them together like a stew.  Or a margarita.